Surety Bond Professionals, Inc.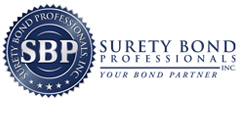 Surety Bond Professionals, Inc.
205 Union Street
Natick, MA 01760
Phone:
View Phone Number
Fax:
View Fax Number
Website:
https://www.suretybondprofessionals.com/

Forward to a Friend
Company Description:
Surety Bond Professionals, Inc. is a family-owned and independent bond-only agency, committed to the principles of service, integrity, and professionalism. With a focus on construction bonds, we have access to over 25 surety markets and over 30 years of experience providing all kinds of surety bonds.
In addition, we are proud to support small, up-and-coming contractors through our involvement in the Small Business Administration (SBA) Surety Bond Guarantee Program. Our Team works with small to medium-size business owners with this program to help contractors who may not qualify for bonding otherwise.
We view our clients, employees and underwriters as our "business family" and strive to offer each one of them unsurpassed attention and support to ensure a mutually beneficial relationship.
Headquartered in Massachusetts, we operate in all states on an admitted basis and proudly serve clients nationwide through our convenient online quoting process. We offer a quick and easy process for obtaining the following surety bonds:
Commercial - AG Dealer
Commercial - Auto Dealer
Commercial - Customs
Commercial - Fuel Tax
Commercial - License and Permit
Commercial - Mortgage Broker
Commercial - Notary Public
Commercial - Oil & Gas
Commercial - Other Energy
Commercial - Performance
Commercial - Public Official
Commercial - Release of Lien
Commercial - Subdivision
Commercial - Title
Commercial - Utility
Commercial - Warehouse
Commercial - Workers Compensation
Commercial - Other
Contract - Construction Bid
Contract - Construction Payment
Contract - Construction Performance
Contract - Construction Warranty/Maintenance
Court - Appeals
Court - Executor
Court - Guardianship
Court - Injunction
Court - Other
Fidelity - Commercial Crime
Fidelity - Employee Dishonesty
Fidelity - ERISA
Find the surety bonds you need, get expert assistance from our knowledgeable agents, and apply today.
Bond Type(s):

Commercial - AG Dealer
Commercial - Auto Dealer
Commercial - Customs
Commercial - Fuel Tax
Commercial - License and Permit
Commercial - Mortgage Broker
Commercial - Notary Public
Commercial - Oil & Gas
Commercial - Other Energy
Commercial - Performance
Commercial - Public Official
Commercial - Release of Lien
Commercial - Subdivision
Commercial - Title
Commercial - Utility

Commercial - Warehouse
Commercial - Workers Compensation
Commercial - Other
Contract - Construction Bid
Contract - Construction Payment
Contract - Construction Performance
Contract - Construction Warranty/Maintenance
Court - Appeals
Court - Executor
Court - Guardianship
Court - Injunction
Court - Other
Fidelity - Commercial Crime
Fidelity - Employee Dishonesty
Fidelity - ERISA