Propel Insurance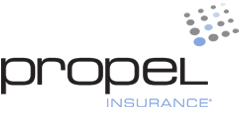 Propel Insurance
PO Box 2940
Suite 1000
Tacoma, WA 98402
Phone:
View Phone Number
Fax:
View Fax Number
Website:
https://www.propelinsurance.com/

Forward to a Friend
Company Description:
We're not just in the insurance business. We're in your business. At Propel, we make it our business to know your world inside and out. With decades of industry-specific experience, we bring our clients a real-world understanding of the challenges they face. We're recognized as a leader in providing innovative insurance solutions and are proud of the long-standing partnerships we've developed with many of the nation's leading carriers. Find your momentum with Propel.
Propel Insurance handle both contract and commercial surety bond needs.