Mountain State Insurance Agency, Inc.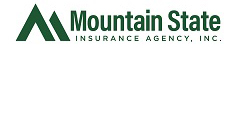 Mountain State Insurance Agency, Inc.
1206 Kanawha Blvd. E, #100
Charleston, WV 25301
Phone:
View Phone Number
Website:
https://mountainstateinsurance.com/

Forward to a Friend
Company Description:
Mountain State Insurance Agency, Inc. is a preeminent provider of insurance and surety bonds to a wide variety of businesses in West Virginia and many other states. Our goal is to proactively develop a clear understanding of our clients and prospective client's needs and to provide practical solutions to satisfy those needs. We focus on industries and specialties where we have valuable and appropriate expertise and resources. In so doing, we conduct our business with uncompromising ethics, integrity, passion, professionalism and competence.
Today's construction industry is more competitive than ever, and many contractors are bidding jobs that require surety bonds for contract performance. At Mountain State Insurance, we provide your business with access to the most respected surety bond providers in the industry whether you are requesting your first surety bond or have a long history of West Virginia surety bond work.
If your company has frequent surety bond needs in West Virginia or surrounding states, then you know that excellent customer service is crucial to uninterrupted business. At Mountain State Insurance our dedicated surety bond team takes the worry out of meeting surety bond deadlines.Our staff is knowledgeable and experienced, in the requirements and procedures of the various West Virginia and other state's agencies, providing accurate surety bond preparation with acute attention to proper form completion.