Viking Bond Service, Inc.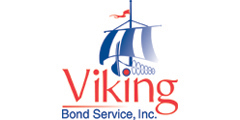 Viking Bond Service, Inc.
22601 N. 19th Ave.,
Suite 210
Phoenix, AZ 85027
Phone:
View Phone Number
Fax:
View Fax Number
Toll-Free:
View Toll-Free Number
Website:
https://www.performancesuretybonds.com/

Forward to a Friend
Company Description:
Viking Bond Service, Inc. was formed in 2002 as a surety bond-only agency providing bonds of all types from coast to coast. Most surety bonds can be approved on a same day basis. Clients with credit issues are generally also able to obtain surety bond quotes as we have access to nearly all surety companies in the nation. Viking Bond Service, Inc. also offers access to nearly all Contract Bond markets in the United States. We have a specialized team for Contract Performance Bonds. This includes Bid Bonds, Performance & Payment Bonds, Subdivision Bonds, Maintenance Bonds, Warranty Bonds and Reclamation Bonds. We have a dedicated Contract Bond Department for all contract bonds to include infrastructure rebuilding contracts of all sizes.
With nearly twenty years of history in bonding clients of all sizes, and surety bonds of all types, Viking Bond Service is your go-to, one-stop-shop for all types and amounts of surety bonds. Viking Bond Service maintains an A+ Rating with the BBB and strives to provide the best service in the industry.
Bond Type(s):

Commercial - AG Dealer
Commercial - Auto Dealer
Commercial - Customs
Commercial - Fuel Tax
Commercial - License and Permit
Commercial - Maritime
Commercial - Mortgage Broker
Commercial - Notary Public
Commercial - Oil & Gas
Commercial - Other Energy
Commercial - Performance
Commercial - Public Official
Commercial - Reclamation
Commercial - Release of Lien
Commercial - Subdivision
Commercial - Title

Commercial - Utility
Commercial - Warehouse
Commercial - Workers Compensation
Commercial - Other
Contract - Construction Bid
Contract - Construction Payment
Contract - Construction Performance
Contract - Construction Warranty/Maintenance
Court - Appeals
Court - Executor
Court - Guardianship
Court - Injunction
Court - Other
Fidelity - Commercial Crime
Fidelity - Employee Dishonesty
Fidelity - ERISA