Tucker Agency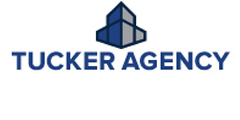 Tucker Agency
121 N Rayner St.
Fort Worth, TX 76111
Phone:
View Phone Number
Website:
www.tuckeragency.com

Forward to a Friend
Company Description:
Headquartered in Fort Worth, Texas, Tucker agency was founded in 1982. Since opening its doors, the company has grown to become one of the largest and most respected independently owned construction-focused insurance and bonding agencies in the country. The reputation was built on a foundation of knowledge, integrity and personalized client service that is reflected in the fact that we have an unparalleled client retention rate, many of whom have been with us since day one. We believe that successful client relationships are built on trust, not transactions.
With the addition of offices in Dallas and Lubbock, Tucker Agency is uniquely positioned to meet the challenges that contractors face in today's complex regulatory environment. We put our expertise in areas of legislative matters, contract negotiation and policy fine print to work for you to ensure your needs are represented above all else.
When you bring your insurance and bonding requirements to us, you profit from the advantages of a company with the professional contacts, resources and expertise to ensure you get thorough and timely attention you deserve.
Bond Type(s):

Commercial - AG Dealer
Commercial - Auto Dealer
Commercial - Customs
Commercial - Fuel Tax
Commercial - License and Permit
Commercial - Mortgage Broker
Commercial - Notary Public
Commercial - Oil & Gas
Commercial - Other Energy
Commercial - Performance
Commercial - Public Official
Commercial - Release of Lien
Commercial - Subdivision
Commercial - Title
Commercial - Utility

Commercial - Warehouse
Commercial - Workers Compensation
Commercial - Other
Contract - Construction Bid
Contract - Construction Payment
Contract - Construction Performance
Contract - Construction Warranty/Maintenance
Court - Appeals
Court - Executor
Court - Guardianship
Court - Injunction
Court - Other
Fidelity - Commercial Crime
Fidelity - Employee Dishonesty
Fidelity - ERISA