Lockton Companies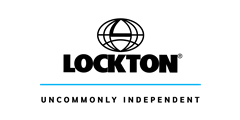 Lockton Companies
444 West 47th Street
Suite 900
Kansas City, MO 64112
Phone:
View Phone Number
Fax:
View Fax Number
Website:
https://www.lockton.com/surety

Forward to a Friend
Company Description:
Founded by a surety underwriter, Lockton has been supporting our Clients' surety needs since 1966. With surety executives in our offices across the US, we have the knowledge, resources, and footprint to deliver unmatched results. Armed with advanced analytical models and a proactive approach, Lockton provides our Clients with custom-tailored surety program terms and conditions, and the best service in the business!
Bond types we offer include:

License, Permit, Bid, Performance and Payment, Warranty, Appeal/Judicial, Notary, Reclamation, Financial Guarantee, Advanced Payment, Supply, Other/Miscellaneous, Subdivision, and more.